Schneider Xenotar 150mm f/2.8 Barrell Lens Flange Mount Super Fast 4x5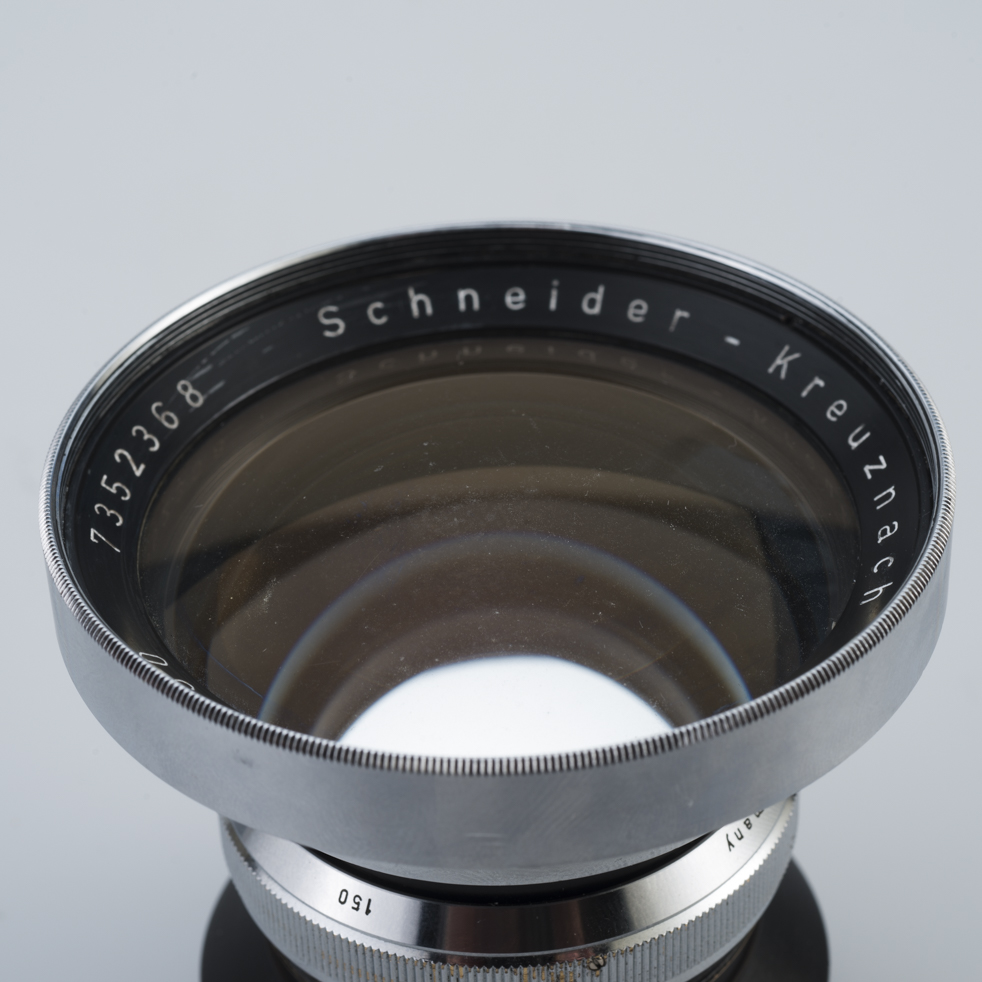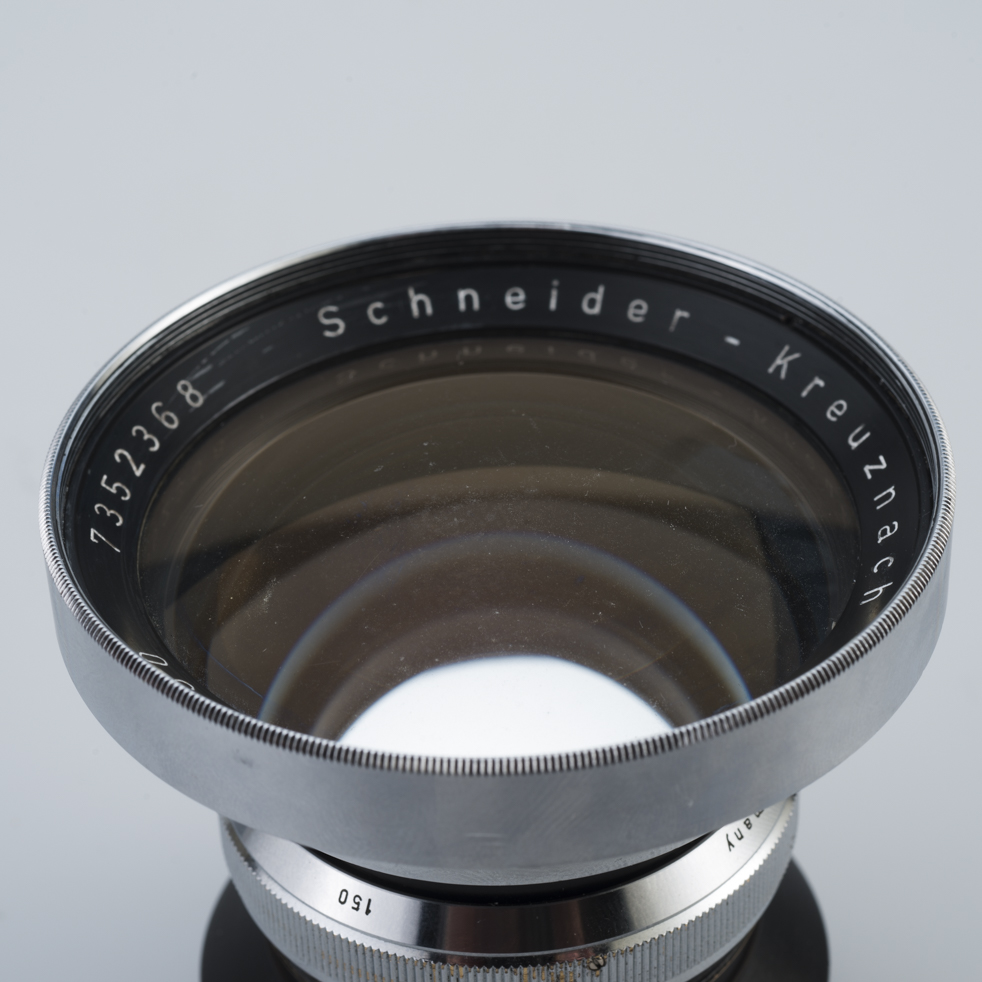 sold out
Schneider Xenotar 150mm f/2.8 Barrell Lens Flange Mount Super Fast 4x5
Up for sale is a flange mounted Schneider 150mm f/2.8 Xenotar with f/2.8-32 aperture, fully functional.
This lens will cover 4x5 format, can be flange mounted (approx 50mm thread on aperture unit) to a lens board or rehoused in a #3 shutter.
Glass shows imperfections coating marks and scratches, light haze inside that we have not attempted to clean. No signs of Schneideritis. The aperture works properly, it was previously "de-clicked" for use with cinema cameras.
A hard to find lens. Sold as-is due to age.