Linhof Technika IV / V Left Hand White Anatomical Grip & Cable Release Complete Setup Excellent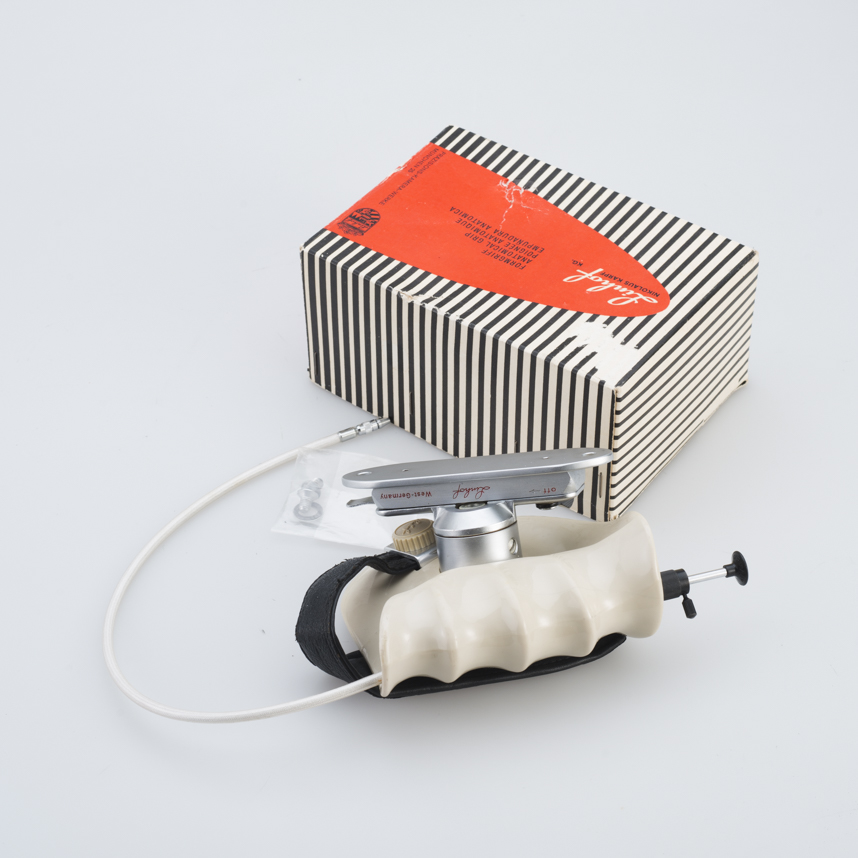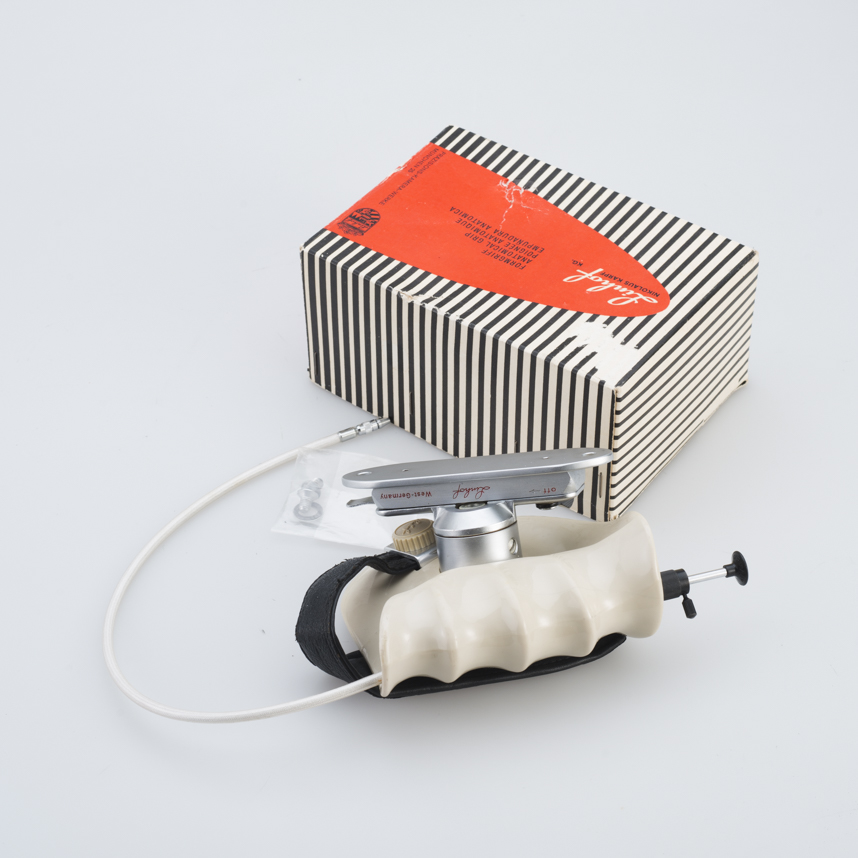 sold out
Linhof Technika IV / V Left Hand White Anatomical Grip & Cable Release Complete Setup Excellent
Complete and very tidy Linhof Anatomical grip for the 4x5 Technika cameras.
It is becoming difficult to source this white/ivory color in nice cosmetic condition.
This grip is in excellent shape with only light signs of use, with original box.
Leather hand strap is in excellent condition.
Includes original Technika IV/V style mounting bracket, two original screws and two original washers (which are placed between grip bracket and camera body during mounting).
Linhof 430mm T Lock cable release and optional nipple adapter (for use with the quick socket lens boards). Excellent condition and working properly.
This style grip can also be used on the Technika III, it does fit the Master Technika as well, but the style of mounting bracket was used during production of IV / V cameras.
Master Technika anatomical grips use a different rectangular style mounting bracket.