1956 Linhof Technika III Schneider 150mm f/5.6 Universal Finder Upgraded Ground Glass Back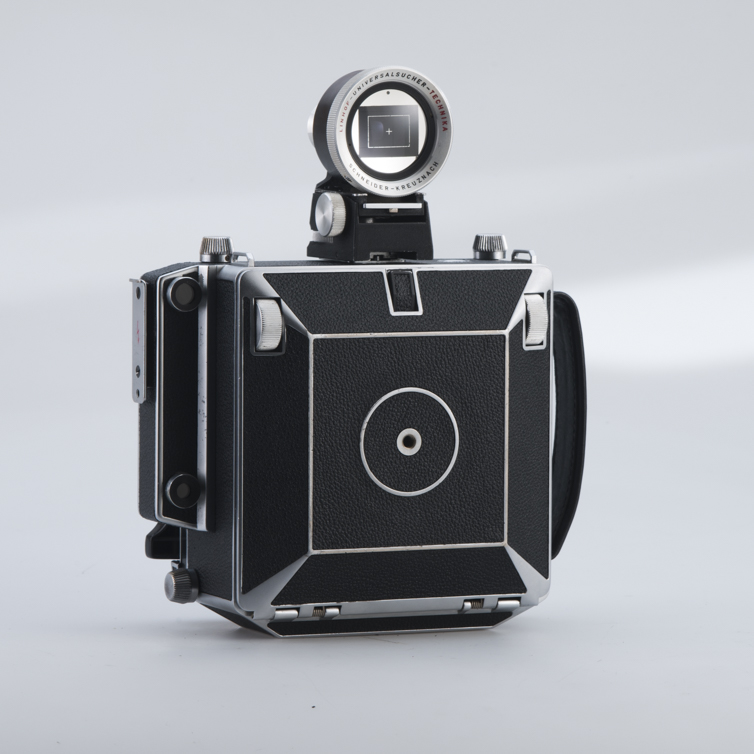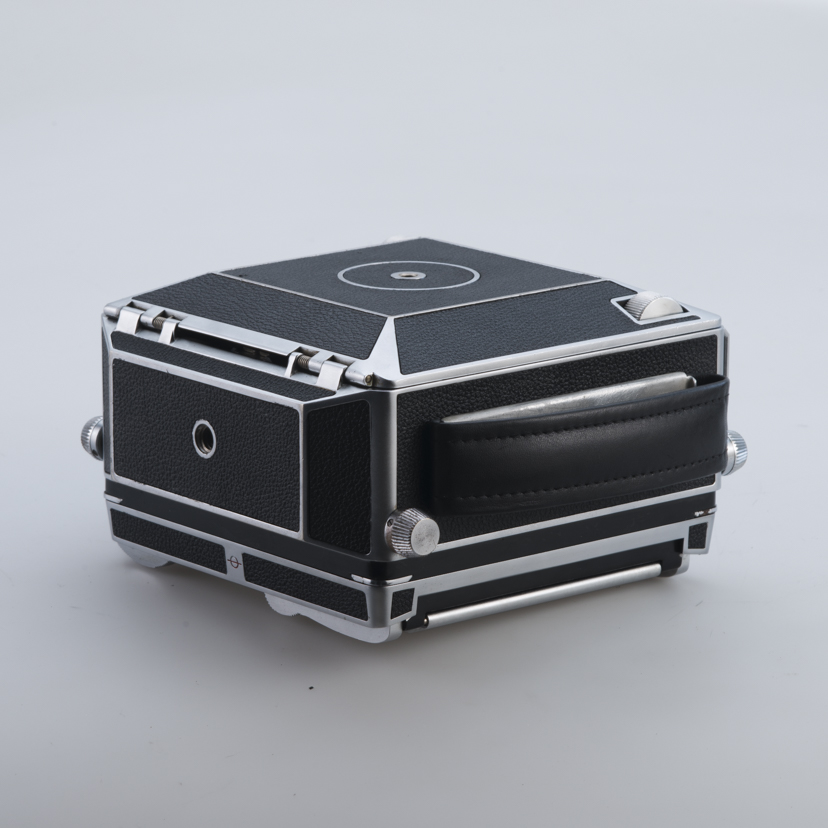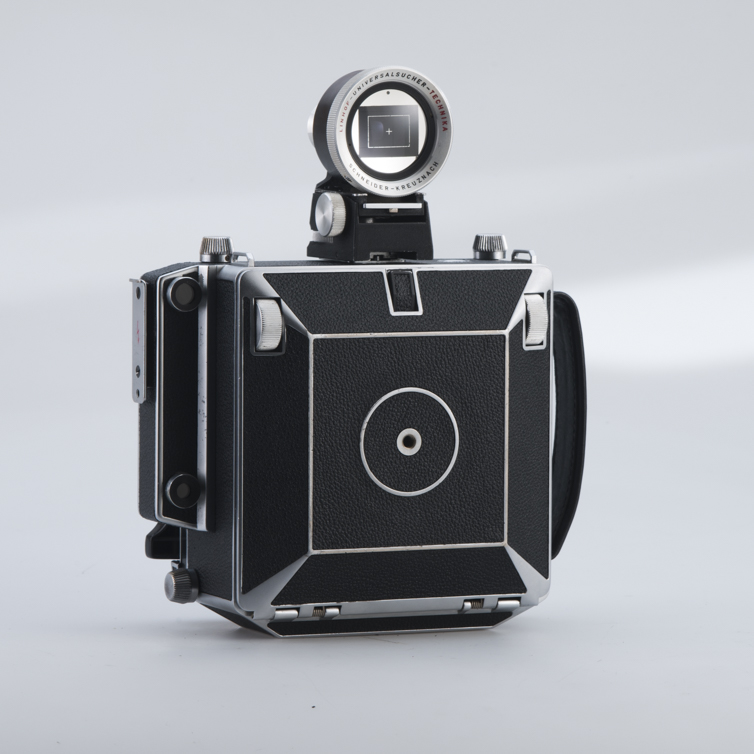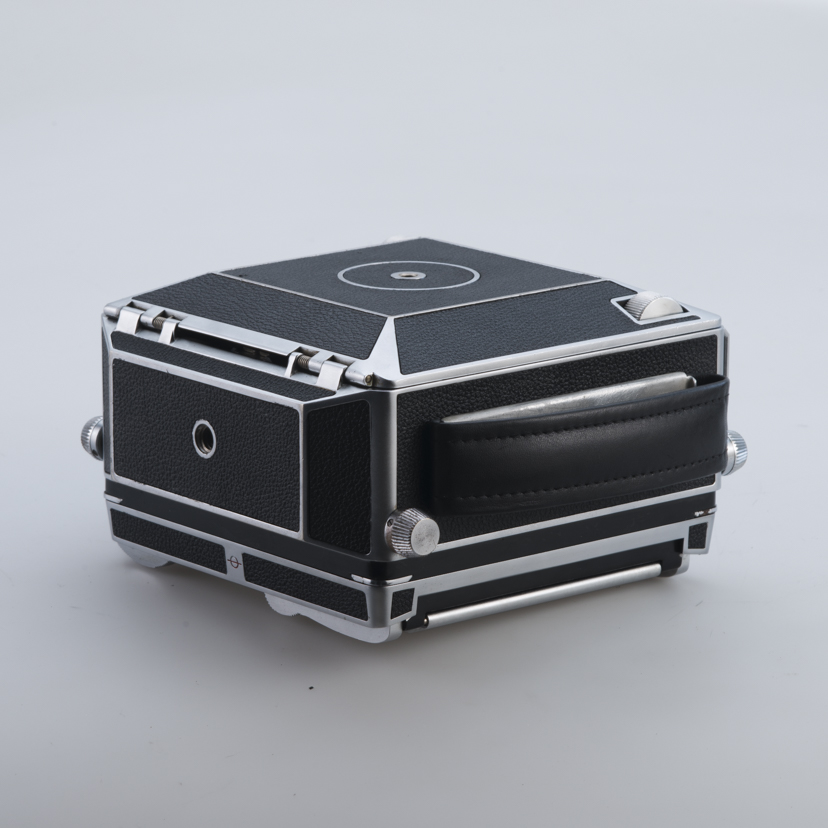 sold out
1956 Linhof Technika III Schneider 150mm f/5.6 Universal Finder Upgraded Ground Glass Back
1956 Linhof Technika III Version 5 with Schneider 150mm f/5.6 Symmar lens and Linhof Universal Viewfinder.
This camera has just undergone a complete and very thorough CLA rebuild service. All old lubrication was removed, the camera full cleaned, aligned and all tensions reset. The focus is smooth, all movements are working properly and all locks are tight. This camera is operating perfectly now.
Brand new correct Linhof replacement bellows installed.
Brand new custom laser cut black leather covering installed.
Brand new black leather hand strap.
The Schneider 150mm lens has been properly shimmed to use the 150mm infinity stop on the rail. The lens has also be re-cammed and the rangefinder matches the ground glass at all distances. The Compur shutter is firing properly at all speeds.
The ground glass back has been updated to the better Technika IV version. The ground glass is original Linhof and in good condition with light wear, also installed is a Fresnel screen, making for a bright and sharp view.
The ground glass shade was just replaced and is working well.
The universal finder has a zoom range of 90-360mm and a setting for 150mm lens, it makes quick composition possible.
This camera is in good condition, with normal cosmetic wear for 61 years old, full functional and ready to use. It is a good survivor that is very capable of making beautiful photographs again.
This represents a chance to buy a camera ready to shoot for less than it would cost to have all the service and restoration done.
Includes a full 12 month service warranty.